Affiliate marketing is one of the most popular and easiest ways to make money online.
There are several strategies when it comes to promoting your business online.
One of the most effective ways to close sales without selling is using sale funnels.
If you come across the One Page Funnel (OPF) program and wonder if it is the best program to make money online, you are in the right place.
In this One-Page Funnel review, we will dive deeper into the following points:
What is the One Page Funnel program about?
How much does it cost,
What you get upon your purchase
How this program can help you make more money online
The pros and cons and my final point of view.
Without further do, let's dive in.
DISCLAIMER: In this article can be found an affiliate link which when clicked and acted upon will see me being rewarded by way of a commission. This in no way impacts your purchase cost but does help me to keep bringing you articles and recommendations like this one. Thank you for your support.
What is The One-Page Funnel about?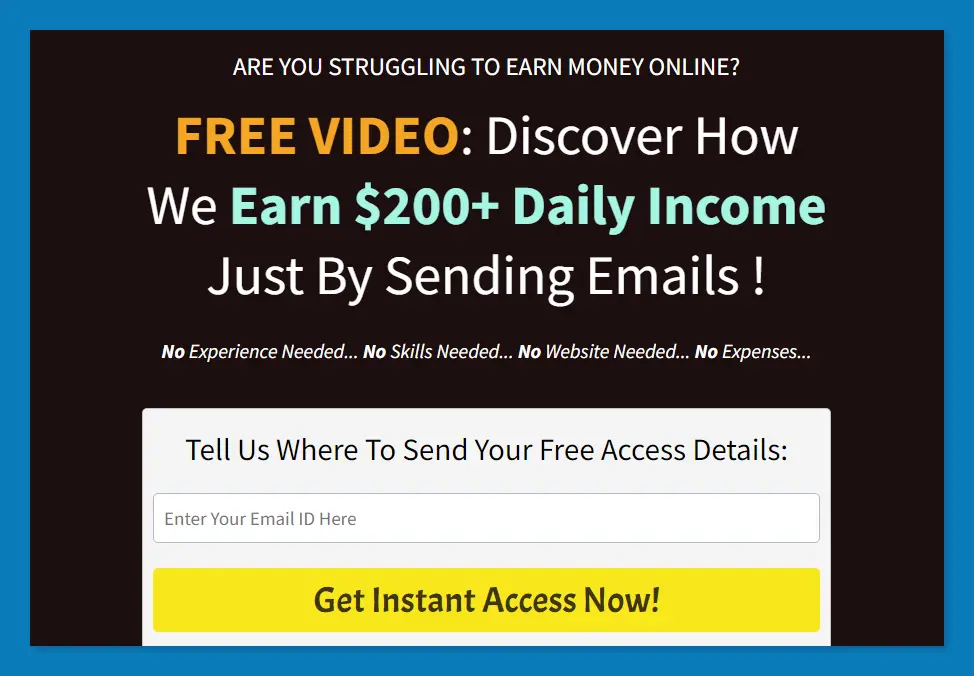 The One-Page Funnel is a brand-new DFY marketing system that automatically closes low to high-ticket sales for you.
With this marketing system, no selling or recruiting is required.
The program provides a simple one-page (a lead generation funnel) you can use to collect leads.
It also comes with a complete marketing funnel designed to convert your leads into customers.
In fact, when you send leads to the OPF system, they do ad retargeting and email follow-ups designed to convert your leads into customers.
And there are two main reasons I like this program.
Firstly, it cuts off the hard work required to set up your marketing funnel.
Secondly, it allows you to build multiple income streams without extra effort.
How Does The One-Page Funnel Work?
Any striving online business needs 4 things: offers, traffic, leads, and sales.
If you tried to make money online, you would agree that finding high-converting offers and setting up winning marketing campaigns is not easy.
Just like the Profit Machine program, the One-Page Funnel is designed to save you time, money, and the hassle of creating marketing funnel and campaigns yourself.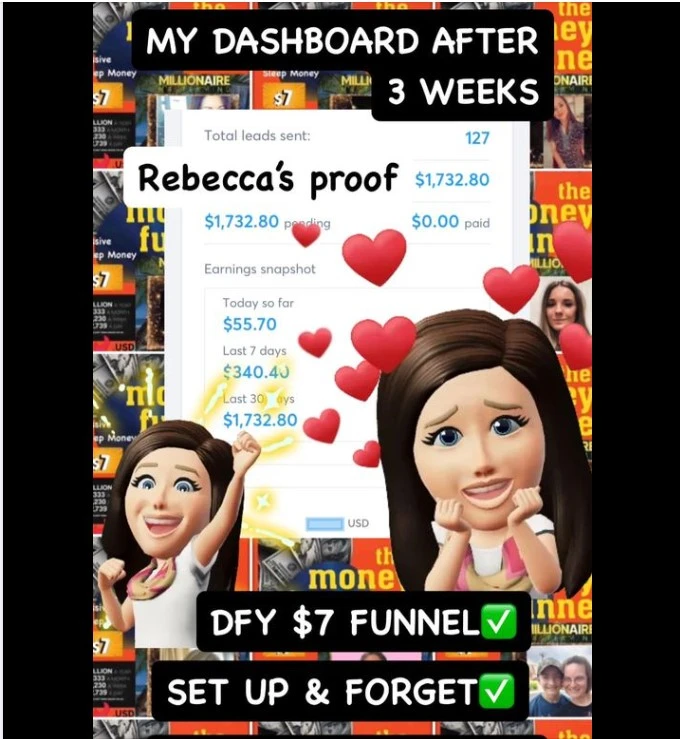 Once you get your magic link, you must drive traffic to it.
There are two primary traffic sources when it comes to promoting your offers: free and paid traffic.
You have the option to use one or both traffic sources at the same time.
But one thing is getting the traffic, and another is capitalizing on it to make more money.
This is where the sales funnel comes into play.
Your funnel was designed to turn your traffic into leads and then into lifetime customers.
So when the visitor lands on your sales funnel, they are encouraged to take the desired action: opt-in to the marketing funnel.
Once they get inside the marketing funnel, the system will follow them up with email campaigns to convert them into buyers.
A side note: The OPF marketing system is built with Systeme.io, an all-in-one marketing tool that comes with lifetime cookies.
You can get a recurring commission when your leads upgrade to System.io.
Even better, you can make high-ticket commissions.
How much does the One-Page Funnel cost?
To be straightforward, the One-Page Funnel program costs only a one-time fee of $7.
Therefore, everyone can afford it.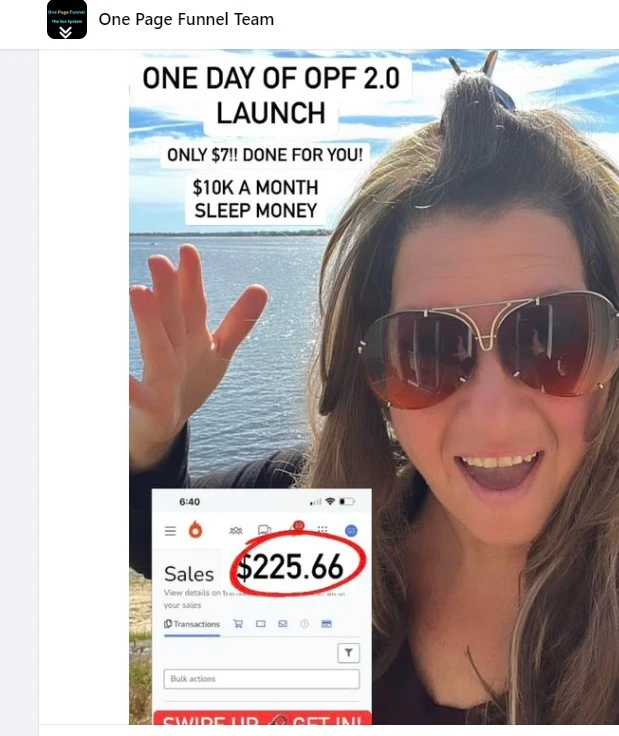 There are similar programs out there. But this program is unique.
In fact, most DFY programs provide resources and marketing materials to users.
The problem with such programs is that users have to compete with each other and with the same resources and marketing materials as time goes on.
And trust me, most of these programs require hundreds of dollars of investment on your part to have access to the system and resources.
With the OPF program, you can get started with a small cost of $7.
People generally don't value free or low-ticket products.
But let me be honest with you.
Hiring a funnel builder to create a high-converting sales page required a lot of money.
Setting up a high-converting marketing funnel is not easy. Not only do you need to go through trials and testing, but also it requires a lot of time.
This Marketing funnel will save you time and money on the go.
Plus, the system does all the follow-ups and sales closing on your behalf.
All you do is drive traffic.
What do you get with your small investment?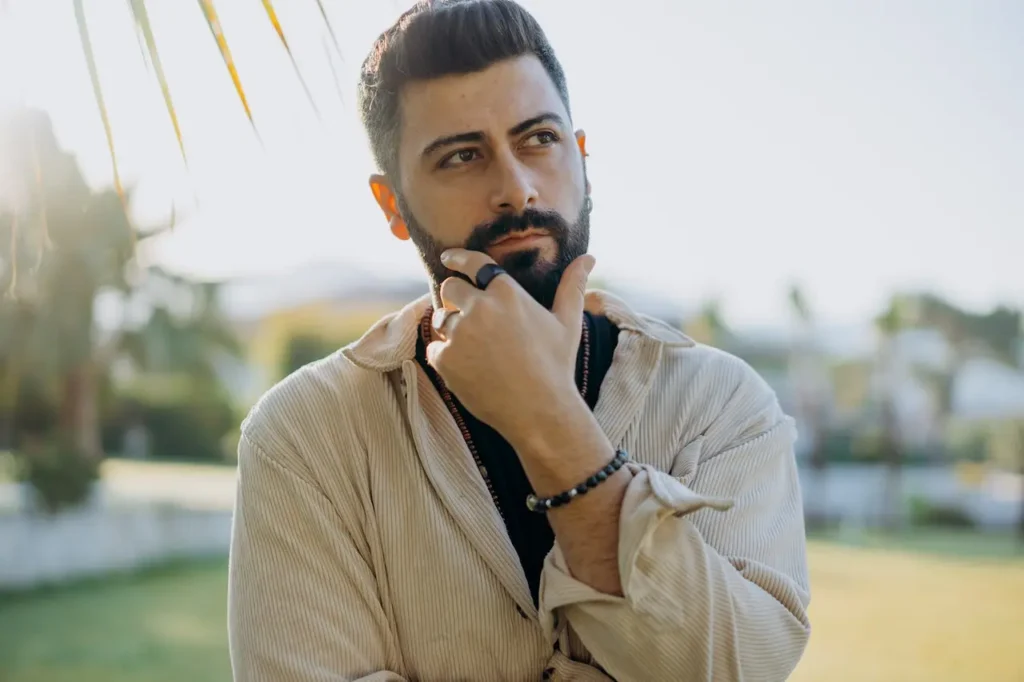 When you buy the One-Page Funnel program, you get access to everything you need to make affiliate commissions.
As I said in this One-Page Funnel review, this marketing system saves you all the hassle it takes to create a marketing funnel.
In fact, your purchase gives you access to the following:
High-converting sales funnel, you can use to generate hot leads for your OPF business.
Automated email series and follow-ups were designed to turn your leads into buyers.
Retargeting ads campaigns to convert your leads into buyers for you.
How to make money with the One-Page Funnel program?
The One-Page Funnel program is about making money with affiliate marketing in a unique way.
Affiliate marketing promotes other people's products or services for a commission.
And as I said, you need high-converting offers, traffic, and a winning marketing funnel in place to be able to generate affiliate sales.
But Yuvraj Lushte, the owner of the One-Page Funnel, has done the hard work for you.
You don't need to create a sales funnel or set up a marketing funnel yourself.
Everything is done for you – almost 90% of the hard work.
To start making money with this program, follow these two simple steps:
Get access to the One-Page Funnel marketing system link.
Send traffic to the One-Page Funnel marketing system link.
You only need to do this to make money with the One-Page Funnel program.
And this is how much money you can earn by promoting the One Page Funnel System:
50-60% Commissions From OPF Sales Funnel
10% tier 2 commissions from your referrals sales
30-40% Commissions On Mid And High ticket products.
50% recurring commission when anyone upgrades to the systeme.io paid plan
20-100% Commission if your leads buy anything from the Systeme.io marketplace.
The marketing system link was designed to collect leads and then do all the follow-ups for you.
What I like about this marketing system is that the leads generated will make you commissions for a lifetime.
And no matter when those leads make a purchase, the commission will be credited to you.
The reason is they use lifetime cookies.
So even if your visitors buy products after a month or years to come, the commission will automatically be credited to you.
When it comes to earning potential, the sky is the limit.
In the One-Page Funnel marketing system, there are low-ticket and high-ticket products your leads can buy. You can make a range of $7 to $2k per sale.
The One-Page Funnel Pros And Cons
My One-Page Funnel review final words
The One-Page Funnel program is a great marketing system designed to help you generate leads and sales on autopilot.
When you join this program, you get:
Helpful resources you can use to kickstart your affiliate marketing business.
Resources include high-converting sales funnels.
The good news is it only costs a small amount of $7.
One-Page Funnel Last Update ( Must Read)
Recently, the owner paused the One Page Funnel because they had an issue with their payment processing system, stripe.
So, Yuvraj Lushte and his team do not currently accept new customers. However, already-signed people will continue receiving commissions if their leads in the system buy a product.
To compensate everyone who had already bought the system, Yuvraj decided to do the following.
You will have access to his op-tin funnel
Get access to my private CPA network 30 days follow-up series
Step-by-step training to run traffic
I will keep you informed in case there is a new change
That being said, I hope you found my One-Page Funnel review helpful.
To your success!