The cry is often heard, "I want to start a business, but have no ideas." The most profitable business ideas have often come about when looking to solve a problem.
In this post, I will share with you what I call the 3 step process or strategy that will see one come up with low-cost business ideas with high profit.
The 3 steps are as follows:
Identify A Popular Niche
Identify The Problems Being Experienced in that niche
Provide Solutions Inexpensive to create, but high in profitability.
Who Needs Profitable Business Ideas & Why
Profitable business ideas are constantly being sought by business owners and entrepreneurs alike. Whether they are small profitable business ideas or large ones they are needed.
People are in business to make money to satisfy paying their bills and providing food for their families.
To do so on a more than consistent basis, they must generate not just ideas, but certainly profitable business ideas.
In order for there to be a business, the ideas must be geared towards solving problems.
When this approach is built upon to a point of realization, then the ideas adopted and seen to be most relevant will win the attention required.
That attention will segway into necessary solutions which will attract money as people will gladly pay for the solutions sought.
So let us discover some profitable business ideas. What is it that the market is currently seeking or what problem does it
require solving?
What niche are you looking to explore?
One thing for sure is this. The more problems you can solve the more money you will make.
Of the top 10 most successful businesses to start, the three niches I chose at the beginning will bear merit as they are the most sought after.
So as you think of profitable business ideas, think of the most pertinent problem that society faces and is there already a solution in place?
If there is no solution then create one and for every pertinent problem create a solution and with that idea you will achieve profitability. Why?
Because it is the problem that the market currently wants to be solved.
The sooner you can solve it then the more profitable it can become as it will be in demand according to the degree of the problem being experienced.
What Niches Currently Create The Best Profitable Business Ideas?
The 3 most important things people think about concerning life these days are Health & Wellness, Personal Development, and Information.
If you want to live the kind of life you've always wanted, then you have to start thinking about all three of these topics. And the best way to do that is by reading books.
In reading books we have already seen how one of the niches mentioned can be a profitable business idea.
Because people are searching for information then they are prone to do reading. Here's an example.
Information Publishing Is A Profitable Business Idea
And it is reading that information is sourced and knowledge gained that can be used to alleviate and or solve problems.
Books can help you improve your life in every area: health, relationships, personal development, and finances.
So we have seen that information and the ability to find good sources of information currently present some challenges.
We can then conclude that information and the publishing of that information in whatever forms it should take shape can be seen as profitable business ideas.
This is where entrepreneurship steps in. Entrepreneurs are also looking to invent ways to solve problems for consumers.
To do so satisfactorily, they must seek to find not only solutions that can turn a profit but ones that attract a lot of business.
Do that and you have what can be deemed a profitable business idea. The most profitability these days can be found through Internet Marketing.
Think of a niche. I have suggested 3 from which we can further examine, and we have honed in on one so far. Information publishing.
But please note, that the goal here is not just to solve a problem existing in a popular niche, but rather …
To do so in as inexpensive a way as possible but also with the supply and demand approach to determine its profitability.
If it can substantially solve issues and is in high demand by the public, then this constitutes a profitable business idea.
Another Example Of A Profitable Niche Market 
One of the most popular and still in-demand niches in the marketplace is that of Personal Development. Consumers can't seem to get enough of it.
Everybody wants to be the best version of themselves possible for a variety of reasons and it is for this cause that personal development continues to reign as the top dog.
So let us examine a bit more on the subject of personal development. Why would personal development be considered a profitable business idea?
If you are looking for a way to make money online then this is one of the most profitable business ideas that you can start up with.
Personal Development Training is a fast-growing industry and it is likely to stay so because of the following reasons.
The first reason is the demand for personal development. There is no doubt that we are living in an era where people are looking for more than just money and success in life.
It is a fact that people are now more focused on their self-growth and personal development. They want to be happy and live a fulfilling life.
First of all, the internet has made it very easy for people to learn new things. People are no longer restricted to their local library or bookstore.
They can now learn about different subjects by just logging onto the internet.
This is the reason why people are now looking for various types of personal development programs to help them with their own growth.
The world has become an extremely competitive place to live, and so we need to do everything we can to stand out and be different from one another.
But when you look at how some people are succeeding in life, you'll find that it's not by being different or better than others;
They have succeeded by simply being themselves and being true to themselves. They know who they are, what they want, and what they deserve.
This is an example of how personal development can positively impact a person's life.
As more people realize this new impact personal development is making on their lives, the more they are seeking its rewards.
Personal development has become the fastest-growing industry in the world, and the number of people who need to develop themselves is growing at an alarming rate.
Personal development has become a huge business, with many different kinds of books, seminars, training programs, courses, workshops, and conferences being offered in order to help people develop themselves and to improve their personal life.
The real question that comes up is, "What is personal development?
What Is Personal Development?
What is it to be a better person?" We have been talking about this for a long time. We are not the only ones who do.
For example, The International Association of Personal and Professional Development has a definition:
Personal development is the practice of improving one's self-understanding and awareness by seeking new knowledge, developing interpersonal skills, increasing one's tolerance for ambiguity, and enhancing one's effectiveness in one's professional and personal life.
It can be seen as a journey of continual self-improvement, which is a continuous process, not a single event.
Personal development is the ongoing process of learning about yourself and the world around you.
Personal development is a lifelong process of growth, change, and development, and it encompasses all aspects of our lives: physical, emotional, mental, spiritual, and social.
The first step in personal development is to ask questions. What do I want from my life? What do I need to improve on? How will I get there?
What are my goals? Who do I want to become? What are my strengths?
So seen from this perspective, you can appreciate how personal development can be a powerfully profitable business idea.
It is inexhaustible. Let me press on as I have digressed quite a bit but you now have a better understanding of how we determine what can be profitable business ideas.
Health & Wellness: Can This Be A Profitable Business Idea?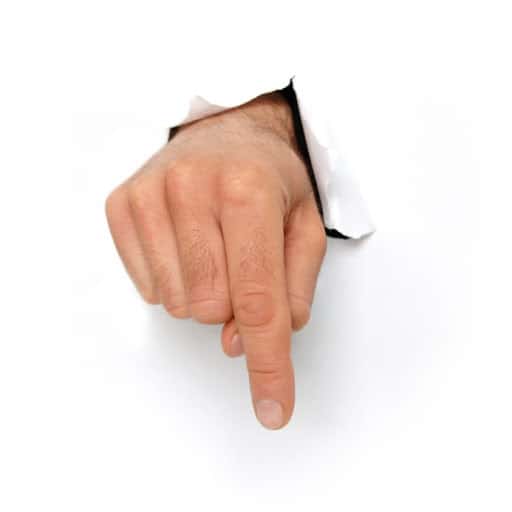 The health & wellness industry is another of the fastest growing industries worldwide.
It's estimated that there will be global spending of $4 trillion on health and wellness by 2020.
You can imagine what that figure is like today and with a pandemic still being experienced, it's no wonder.
With an aging population, health issues are becoming more prevalent as well as awareness of the benefits of living a healthy lifestyle.
There are many business models that can be used to make money from the wellness industry.
Did you know that you can make money online with a digital wellness business?
Or that you can use affiliate marketing, product reviews, and influencer marketing to make money from your own digital wellness business?
Without a doubt, the health & wellness niche does lead to not one, but several profitable business ideas.
Consider This List Of Profitable Business Ideas
I have decided to suggest a list of possible business ideas which I think can be profitable in their own right. You can offer your thoughts in the comments.
Also, let's hear what SiliconValleyGirl has to say as she offers the ten(10) most profitable business ideas,
So here goes.
1. You can start out by part-time working from home in your spare time. Alternatively, you can take the easy way out and start a full-time business where you work at home and have an employer.
2. Affiliate Marketing:  Affiliate marketing is another popular online business model. Basically, affiliate marketers make money by earning commissions through other companies. These companies could be selling products on Amazon, ClickBank, or another website.
3. Freelancing:  Freelancing is another great side business idea. You can charge different rates based on what you are good at and how many years of experience you have.
4. Information Products:  If you are really passionate about something, you can start a blog and make money through information products. You can create free ebooks, courses, and videos that help people learn about the topic.
5. MLM (Multi-Level Marketing):  Multi-level marketing is a little different than the others on this list. With multi-level marketing, you usually promote yourself as an affiliate or distributor.
6. Blogging: Blogging is another great way to earn passive income. You can start a blog on almost any topic that interests you. If you have a knack for writing, you can make money from blogging.
7. Drop shipping: If you're familiar with dropshipping, you can use this to earn passive income. Basically, you buy products from a supplier and sell them on Amazon.
8. Landscaping: Landscaping is one of the top side business ideas for those who want to earn money outside of the norm. If you live in a rural area or suburb, there are plenty of ways to make extra cash by landscaping.
9. Real Estate Investing: Investing in real estate is a great way to earn passive income. However, it is not for everyone. It requires patience, persistence, and a lot of learning.
10. Multilevel Marketing Companies Like Amway, Avon, Mary Kay, and Herbalife are all multi-level marketing companies. These types of companies have lots of rules to follow but can be very lucrative.
11. App Development:  Mobile app development is another great side business idea if you have the right skills. And if you don't, you can learn the skills necessary through online courses or in-person classes.
12. Online Teaching:  Online teaching is another way to earn extra money by doing what you love. You can start out by teaching others through videos or written materials.
13. Coaching If you have a talent for helping people improve their lives, you can start a coaching business. Many coaches have different levels of certification that they need to obtain before they can coach certain types of clients.
14. Virtual Assistance: Virtual assistants are one of the fastest, growing job fields right now. Companies hire virtual assistants to handle tasks such as scheduling, email, data entry, research, and other administrative work.
15. Writing: Writing is something you can do at home and it is a great side business idea. You can get paid per word or per page depending on your preference.
16. Translation: You can make money as a freelance translator by translating websites, ebooks, or documents.
17. App Creation If you have an idea for a mobile application, you can create it and charge people for the app. This can be done as a full-time job or as a side business idea.
Bringing Your Profitable Ideas To Life
To start bringing your ideas to life you ought to do some research as the list I have provided above while useful, may not appeal to everyone's taste.
Profitable business ideas are one thing but now comes the action part.
You have a profitable business idea and you're ready to get started. Now what? You need to create an action plan to turn your idea into reality.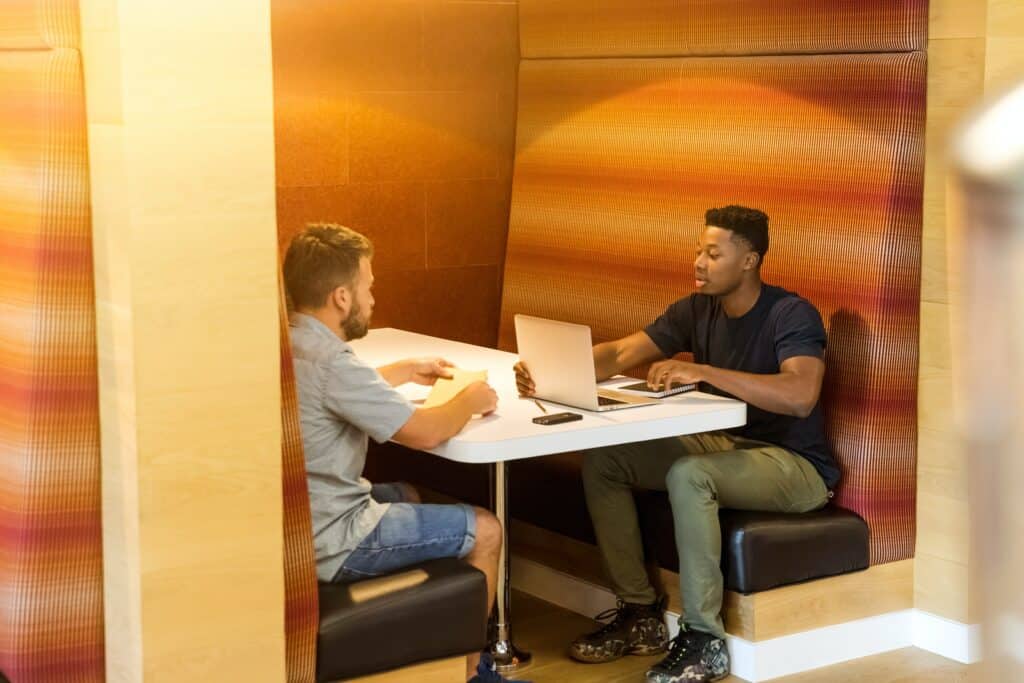 This is the first step toward becoming successful in business. But before you can do that, you need to decide what your goals are for your business.
What are you trying to accomplish? Do you want to make money? Or, are you trying to find your purpose in business?
You may also be looking to start a business because you want to work for yourself. Whatever your reason for starting a business, there are a few things you should know.
What is my goal with this business? Your first step in creating a profitable business plan is deciding what your goals are. This will help you determine how to go about building your business.
Your ultimate goal may be to become successful and make a lot of money, or perhaps you want to find meaning in your life by making a difference in the world.
Whatever your ultimate goal is, it's important to know why you want to make a profit. If you're starting a business just for the money, you might end up disappointed if your business fails.
If you want to change the world, you need to be sure you have the passion and drive to succeed. How much money do I need to get started?
Actual Practical Examples Of Profitable Business Ideas In Action
How much money do I need to get started?
This is the number one question new online entrepreneurs ask themselves. But the fact of the matter is that there isn't one number.
Let's suppose you wanted to go the route of a digital business which means you want to have an online presence. Let's examine how you'd go about that.
It depends on what you want to achieve with your website and how much money you have. There are three ways to go about starting an online business.
Option 1:
Start a blog and earn passive income.  Bloggers have become extremely popular over the past few years. If you have a knack for writing, this is a great way to make a side income.
If you don't have a lot of experience, it's a good idea to start off with a low-traffic blog and build up your audience over time.
Once you have a large following, you can monetize your blog through affiliate marketing (more on this below).
If your writing takes you into the zone of writing a book or e-book for that matter then you may consider this option. You can also get your articles written by these guys.
Option 2:
As well as selling your eBooks, Amazon can also create paperback copies of your book. CreateSpace, an Amazon-owned company, will help you self-publish your book.
A relatively straightforward process, you must upload your work to CreateSpace and submit it for review.
Your book will then be displayed on Amazon, printed on demand, and shipped by CreateSpace when purchased. And you can collect up to 70% royalties for each book sold.
Option 3:
Another great way to earn money from your home is to become a virtual assistant.
Companies are always in need of people to help them with tasks that don't require special skills or years of experience.
Most virtual assistants do general tasks such as making calls, scheduling meetings, and managing administrative tasks. Tasks are general enough that many people can do them online.
Some virtual assistants have higher educational backgrounds and are more fluent in foreign languages than others, allowing them to communicate with clients in ways others might not be able to.
Option 4:
I had alluded earlier to doing affiliate marketing. You can sell affiliate stuff, like the Amazon Associate Program.
You can also sell other people's products and make a commission from each sale. There are several different programs out there you can sign up for, but I'll just give you an example.
Say you want to start selling other people's products. Some of the more popular platforms to utilize would be places like Clickbank or even Digistore24.
There are others but I think you get the picture. Here's one I really like.
Closing remarks & CTA
I do hope that you got value from this article and I will urge you to put your profitable business ideas to work having established that they are or would be indeed profitable.
In fact, you would have seen from the article here the props I have given to affiliate marketing. This is a very lucrative business model to follow.
It is so lucrative that I will make you a rather irresistible offer. The following is a proven solid affiliate marketing program that leaves nothing out.
Training in all the relevant areas to guarantee you success once you are consistent and an action taker, Take a look as this might be just what you are looking for.
Thanks for reading and don't forget to leave a comment.