A $25 dollar business? I can almost imagine the looks on your faces as you read the title of my latest post. Can a $ 25-dollar business model actually work?
I wonder what our dear friend Aziz is cooking up this time with such a title as this? All will be made plain soon.
Welcome to my Home Business Academy or $25 dollar business review. In this post, I will seek to share the components of what an online business should have or offer.
Then I will contrast this with what the $25 dollar business actually offers its users in the way of the products it sells.
So let's dive in.
DISCLAIMER: – Just before you dive into my review here, in this article are links which are affiliate links. It means that should you click on and purchase through these links I get a commission. That does not in any way causes you to pay more but it does help me to keep the lights on. Thanks in advance.
What Is The Home Business Academy & Who Is It For?
The Home Business Academy or HBA as it is commonly called is a digital marketing platform created by marketers for marketers.
The academy as you would gather by its name is a source of educational pieces of content in video format designed to teach and educate users on how to build a home business.
The creators of this $25 dollar business are none other than Paul Hutchings and Mike Hobbs. These two veterans have been involved in the online business industry for over ten years.

They are as ethical as they come and their program here is a beauty of a system. So the HBA is made up of the Academy or the university of training and they also field another powerful tool.
That tool is known as the HBA funnel builder. So the Funnel builder is the first product of the program. It is what is referred to as the $25 dollar business and this is why.
What is The Funnel Builder?
Funnel Builder Presentation from Paul Hutchings on Vimeo.
The funnel builder is the first tool in the arsenal of products coming from the Home Business Academy. It is a modest $25 dollar business and it can create residual income for its owner.
Here's how. Since ClickFunnels by Russell Brunson became a household word and name everyone in the marketing industry has been fascinated with the idea of having or building a funnel.
The problem however has always been that the price attached to the cost of having ClickFunnels has been out of reach consistently for most marketers, especially newbies.
$97. monthly is a bit of a stretch when compared to $ 25 monthly coupled with the fact that you can create unlimited funnels. Now, who wouldn't go for that?
Here are some of the things that you can build using the funnel builder. And for those who think outside the box, this tool is perfect for those small business owners now looking to be established online.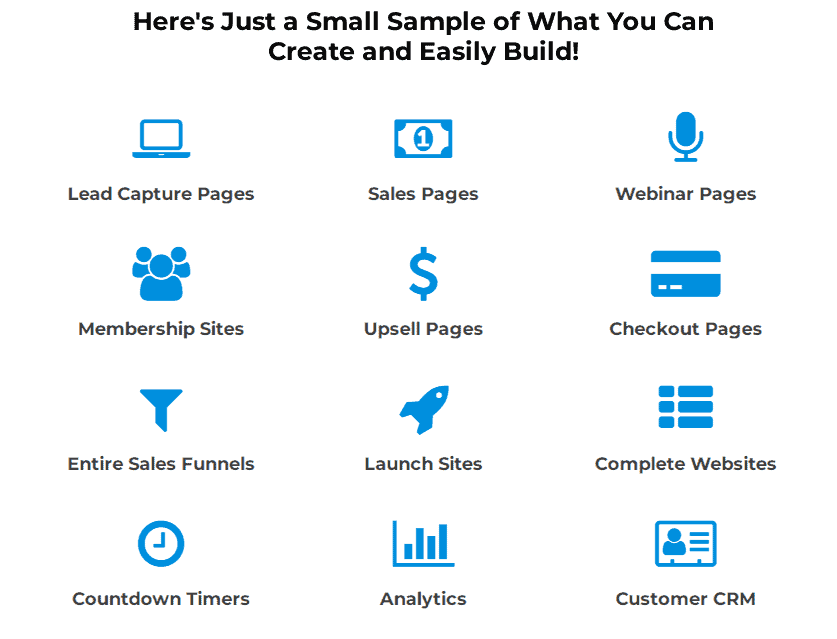 This is one great reason to have the funnel builder for yourself and then share it with the business owners in your area. I've given you a great idea. So get your funnel builder here.
The pages load amazingly fast and there is training on how to use every facet of the business. Notwithstanding, as an affiliate of this tool, you get to make 80% commissions, and that speaks volumes.
With that said, you would only need two customers to be in profit. So as you can see, the HBA Funnel builder offers tremendous value.
Here's What Comes With The Funnel Builder Academy
The reason we have so many academies is that one of the areas that HBA likes to focus on is giving its users the knowledge to create the freedom they desire.
Knowledge is power, and power liberates you. So I would say that even at the price, this is one $25 dollar business you cannot afford to ignore.
Bonus #1 – Funnel Builder's Academy. Over-the-shoulder video training and super support from within the community.
Bonus #2 – LIVE, Interactive Help, and Training! Here you can ask questions about your projects, and get your pages and funnels analyzed by our in-house funnel experts.
Bonus #3 – Unlimited funnels. You can create as many pages, funnels, or sites as you want and you will never be charged more.
Bonus #4 – 80% Commissions. You'll have access to our Affiliate program where you can earn 80% for every sale you generate. When you can also create unlimited funnels, think of all the clients you can help and in turn create multiple income streams.
Bonus #5 – Our Community. Having access to our community is like the icing on the cake as they are super supportive and are there for you 24/7. We even suggest that any questions you might have will more than likely be answered there faster in the community.
The HBA Academy – Premium – This is where the magic is created.
Now with all that you'll receive with our $25 dollar business in a box, the funnel builder and all the perks you get with having that tool, some people still want more.
We have heard you and we have answered. Our premium Home Builders Academy is the nuts and bolts of internet marketing. Here nothing is left out. You are taught everything.
As with the funnel builder, the premium fetches 80% commissions when you generate sales of this product and your commissions are $100. per sale.
The home business academy can be yours for $125. monthly and while some may still want to gawk at the cost when you are presented with the value inside, you'll want to stick around.
In fact, we rarely have people that want to leave. I could say more but why not see for yourself. See it here.
Why This Unique Opportunity Is A Must Have
Can The $25 Dollar Business Model Really Work?
I would have to say a resounding "YES," It can and does work when you take the time to learn and then apply what you have learned in this amazing offer.
I recall what Dean Holland had to say even when it came to himself and his story when he was just starting out, and today he is a full 7 figure earner in the affiliate marketing space.
There are two other important areas that I must mention when it comes to this $ 25-dollar business. Well, actually there are three (3) things I must draw your attention to.
The residual income this program offers, the high ticket FLA academy, which is priceless yet offers $800 dollars commissions, and of course, the community.
The Residual Income Factor
When it comes to making residual income, nothing excites me more than knowing I only have to do the work once, and the payments come in like clockwork each and every month.
The $25 dollar business has as its flagship product that is fairly inexpensive but also a must for every other small business owner whether home-based or otherwise, its funnel builder.
When people are tuned in to the value this product alone can wield, they stick around and talk about it. More people hear, and they join also. It creates a ripple effect.
Notwithstanding, for every $25 sale you make you are paid 80% commissions which is $20, to be more precise. It is affordable and is necessary for one business, so people don't leave.
And for those new to the industry who are hungry to soak up as much knowledge as they can and also be exposed to another residual income stream more advantageous will opt-in for the premium membership.
Why? Because it offers weekly live training where you can ask any number of questions you may have as well as video training and step-by-step on all areas pertaining to the success of your business.
Even though this premium version of the program is a $125 monthly commitment, from which you can earn $100 commissions, the sheer value of what you are taught is what keeps customers active and involved.
This brings me to the community.
With A Loving & Supportive Community…
.
For any program to survive, the experience surrounding that program must be paramount. The environment must be of such a nature that the individual must feel at peace and at home among their peers.
They must feel like they are part of a big, happy, and united family, all seeking to build each other up and contribute to each other's success. This is what the HBA community has achieved.
This is why folks stick around. This is why if you joined us today, you, too, would have made the best life decision.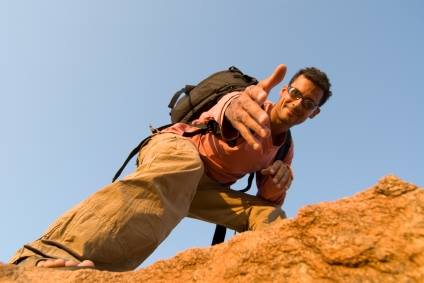 Can A $25 Dollar Business Provide High Ticket Commissions?
If someone had put this same question to me a couple of months ago, I would have laughed and asked them if they were crazy. But let me explain less than you think I too am crazy.
The Home Business Academy or HBA as it is sometimes referred to, is a novel program. When it comes to creating freedom, financial literacy can be a tool that, when wielded rightly, produces astounding results.
The FLA academy is such a tool. It is a vault of financial knowledge packaged in video modules and broken down for easy learning covering a number of financial topics.
There are nine (9) course modules, each broken down into video lessons and covering topics like:
Financial Literacy 101
Debt Elimination 101
Tax Savings Strategy For USA Business Owners
Retirement Planning Strategies
Records and Bookkeeping
Car Flipping
Passive Power Profits With Mobile Homes
House Flipping 101
Entities & Asset Protection
This is what the Financial Literacy Academy offers you. This fully detailed course is considered a high ticket offer as it sells for US$1000, and you make commissions of US$800 on each sale.
Why not just take a look for yourself at all that the FLA can give you? See Here For Yourself.
So yes a simple $25 dollar business can potentially bring you high ticket commissions depending on whether you decide to avail yourself of this immense value in the package.
There are just two other products I will mention as well as my recommendations before I close my review of the $25 dollar business.
There is the Freedom Launchpad course which is a 7-video module course that's designed to get you off to a flying start to hit the ground running with your $25 dollar business.
The other product is a 50 ultimate email traffic swipe file written by a professional copywriter, which solves the problem of figuring out what you want to write.
There are also 2 support and community groups where you can have your questions answered and hang out and learn from the other top marketers in the program.
My Recommendation & Closing Remarks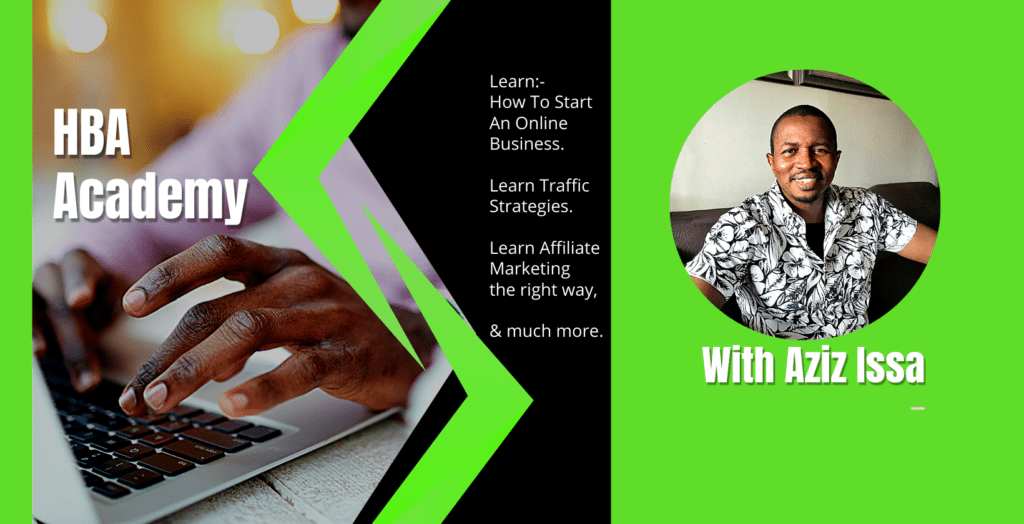 I want to give you my honest recommendation and, first of all, say that you can have a $25 dollar business that works. Yes, I have said it. It works.
The funnel builder alone can make you a ton load of money, especially if you hone your funnel-building skills and then offer that service to the many small business owners now looking to get online.
Most small business owners don't have a clue how a funnel can dramatically improve their business as well as expose them to a global market. The sky is the limit.
Here is a video overview I made of the $25 dollar business. I do highly recommend this program for the following reasons. The program has immense value and potential.
I will also give you a bonus just for joining me.
It has a residual factor which means you get paid over and over each and every month for as long as your prospects remain in the program.
And guess what?
Your prospects aren't going to leave anyway as the community is not only the best there is but also, with the value inside the two academies, The Funnel Builder and the HBA Premium, no one leaves.
On top of that, you get 80% commission, and the Financial Literacy Academy is like the icing on the cake.
This program is so simple it's insane not to get on board if you genuinely want to make money online.
I have shared enough in this blog review to get you excited and eager to join. But other goodies await you once inside. This program is solid. The real deal.
So don't take my word for it. See for yourself. Here is the link to join HBA today.

Ps. Don't forget to leave a comment and let me know your thoughts on the program and the article. See you soon.